Water treatment Chemicals
Showing all 11 results
Water treatment chemicals, membrane cleaners, water softener salt, pellet salt, water test kits and meters.
Water treatment chemicals are auxiliary to the treatment of drinking water and wastewater. When it comes to drinking water treatment, disinfectants and chemicals for reverse osmosis membranes are the most commonly used.
Some of the chemical generators and membrane chemicals that we provide advice on are:
Membrane cleaners.

During normal operation the membranes of the reverse osmosis elements can become contaminated with suspended microorganisms and mineral deposits. These deposits accumulate during operation and result in the inability to produce water or drain salt or ammonia. Periodic cleaning of membrane elements minimizes performance loss and prolongs membrane life.
Opticlean cleaners are membrane cleaning chemicals. These membrane cleaners have years of experience. We provide technical expertise and assistance to troubleshoot and clean your reverse osmosis membranes to give you optimal system performance.
Reverse Osmosis Antiscale.

Why use antiscalants in the reverse osmosis plant?
They solve problems associated with hard water such as salt hardness and deposit formation in a variety of commercial industrial and process environments.
The success of membrane cleaning depends on both the effectiveness of the cleaning products and the design and operation of the cleaning equipment. Carbotecnia can provide recommendations on cleaning system design and cleaning procedures to ensure maximum efficiency.
These are the main advantages of using an antioxidant agent in your reverse osmosis plant:
It can control scale mineral deposits.
It adapts to the most common membranes in the market field.
Removes dirt particles to keep the membrane areas of the plant clean.
Significantly higher recovery rates can be achieved with reverse osmosis systems resulting in lower operating costs.
Chlorine and chlorine dioxide generators.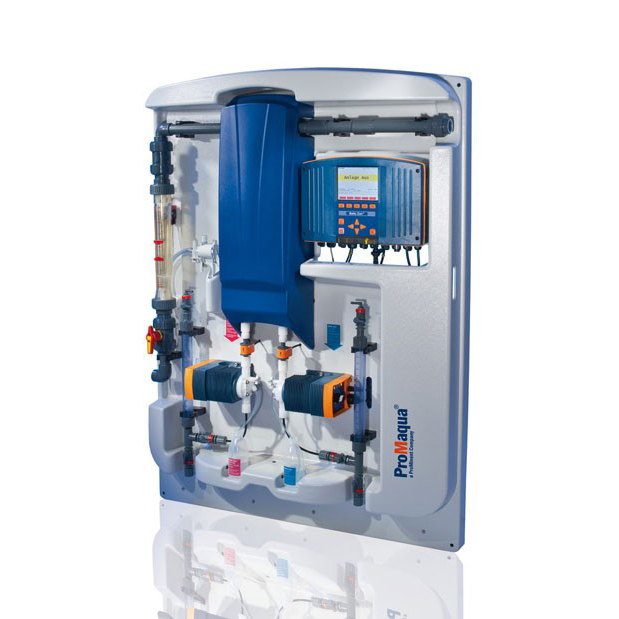 Find Prominent brand chlorine and chlorine dioxide generators in our product solutions.
Chlorine dioxide is a highly reactive gas that due to its unstable nature cannot be stored. The strengths of Prominent generators are ease of operation and clear design with standard components.
They include a dosing pump that is continuously monitored. This completely avoids unacceptable operating conditions caused by changes in the stroke length setting of the pump.
They are generators where the setup is very easy to use and features a central start/stop button and LEDs in different colors indicating all operating conditions.
The settings can be adjusted in the same way manually or with the contacts.
Water softener salt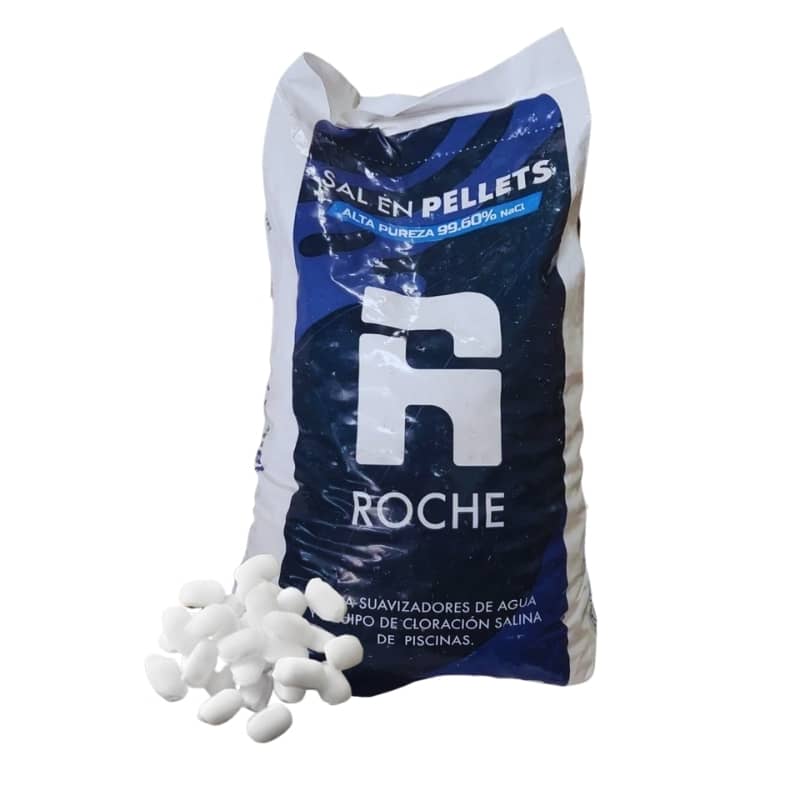 Other most common salts. In general the grain will be the cleanest salt but this may vary by manufacturer. Some brands may incorporate additives or detergents in the beads to improve the performance of the water softener. Tablets tend to be overpriced due to the salt treatment they have to make the granules. In some special cases in situations of low water consumption or infrequent regeneration the particles may lose their structure and collapse and not dissolve. They may also dry out and harden.
If you need more information, write to us: