Elkay Drinking Fountain
Showing all 14 results
Elkay drinking fountain for schools, universities and businesses.
Elkay drinking fountian has models with water cooler, bottle filler and anti-vandalism.
People have an erroneous perception about the quality of the water in a drinking fountain, this is due to the fact that in some places there are very old drinking fountains or with lack of maintenance, causing an unreliable aspect in the water that comes out of that drinking fountain. Abandonment causes us to tempt a place.
The lack of spaces with free, easily accessible and good quality water will inevitably lead people to resort to bottled water or sugary drinks to quench their thirst. The second option is not the healthiest, and both options increase PET waste and pollute the planet.
Alternatives with Elkay purifiers and drinking fountain.
In addition to the drinking fountains, Elkay has bottle filling stations. They look better and give us the option to use a reusable water bottle; it helps us to take care of the environment and Elkay or Carbotecnia purifiers that have COFEPRIS certification will make drinking water give us the confidence we expect from a reputable company.
Advantages of using an Elkay drinking fountain or bottle filler
1. Quick and easy filling of bottles
Conventional drinking fointains have an inclination of 45 degrees that if we want to fill our bottle made it very complicated and leaving a half empty bottle. With the filling system of the EZH2O models simply place your bottle attached to the Elkay optical sensor and fill your bottle, no need to use your hands and 3 times faster than a traditional drinking fountain.
2. Very clean and free of hand contact.
Hands, being our tool for many activities and the first contact with surfaces and people, becomes a very contaminated surface. Contrary to belief, there is almost no risk of contracting a disease is from the quality of the water, most is by contact of our hands with buttons, containers, take them to the mouth or face. We can say that what you touch with your hands are the most likely to transmit germs. That is why Elkay implemented a sensor-activated bottle filling system solves this problem, keeping the risks of bacterial and viral diseases by contact.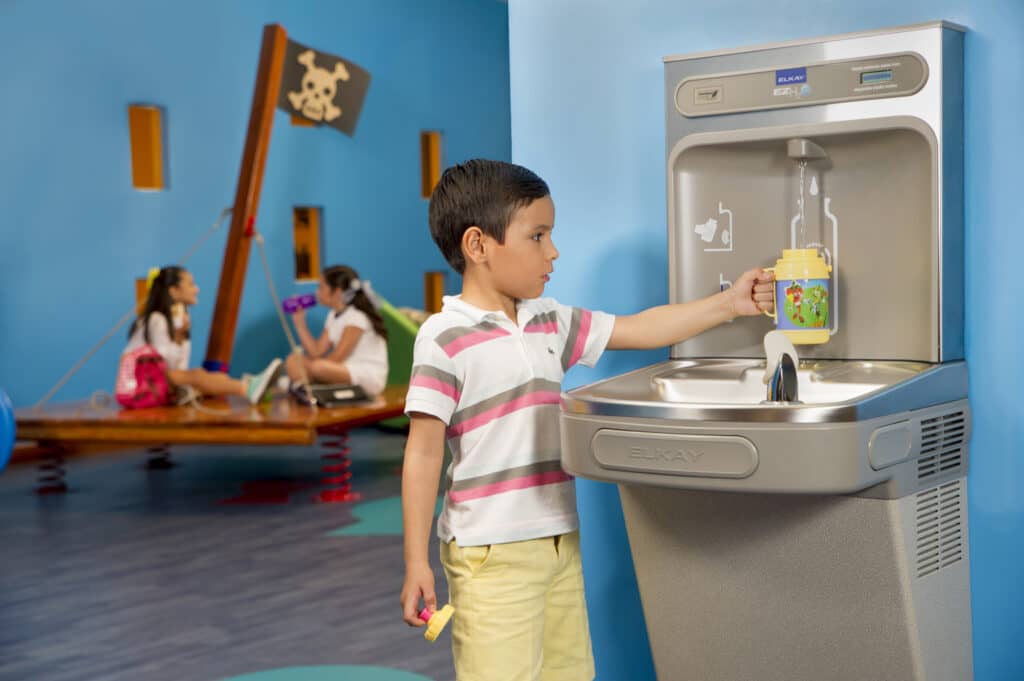 3. No use of disposable PET bottles
Not only much more expensive than water from the water purifier, but it takes three times as much water to produce the plastic, fill the bottle and transport it to the point of sale.
Furthermore, PET bottles are thought to be recycled, but 20% of the world's PET bottles are recycled. Not only will the bottle end up in the trash, rivers and oceans, but you are exposing your body to BPA, a harmful chemical that can cause diseases such as breast cancer.
4. Trust Elkay water purifier and drinking fountain.
Water is undoubtedly the best choice for hydration, even though some commercial beverages claim otherwise, but how can we encourage people to drink more?
Centers for Disease Control researcher Stephen Onufrak has found that the more people are wary of drinking water, the more they drink sweetened beverages. Compounding the problem, people who are misinformed about water from the water purifier may ultimately have problems with diabetes or obesity when drinking other types of beverages.
One important reason is that bottled water has an expiration date. Over time, the materials used to make PET plastic bottles start to degrade and get into the liquid, which affects its taste and could create a serious health problem. So, although bottled water may appear harmless from the outside, its quality standards and manufacturing process are not as pure as one might think.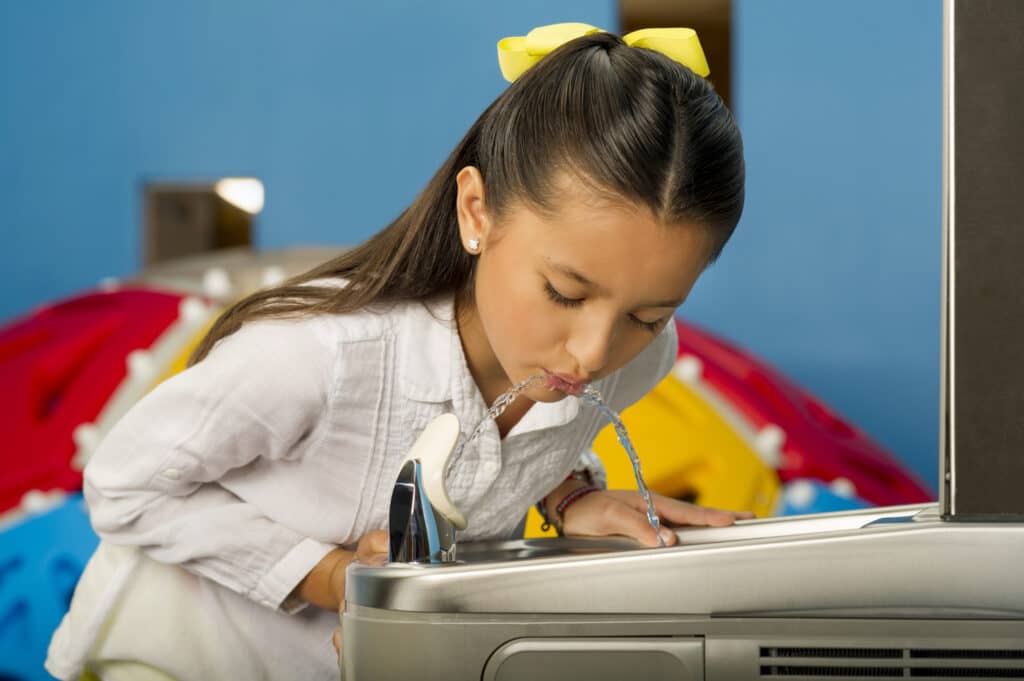 5. More hydration and less obesity
Studies have found that sweetened beverages (soft drinks, juices, energy drinks…) are closely related to obesity and diabetes, especially in children and young adults, Mexico has the first place in childhood obesity worldwide. Hydration with natural water is related to the elimination of toxins and the increase of muscular efficiency up to having a more beautiful skin. Unfortunately changing behavior is not easy, especially for young people who are more at risk due to advertising, family habits and easy access to sugar or high glycemic index beverages. The most immediate option is for our schools, colleges and universities to have drinking fountains with quality drinking water that give society a way to stay healthy..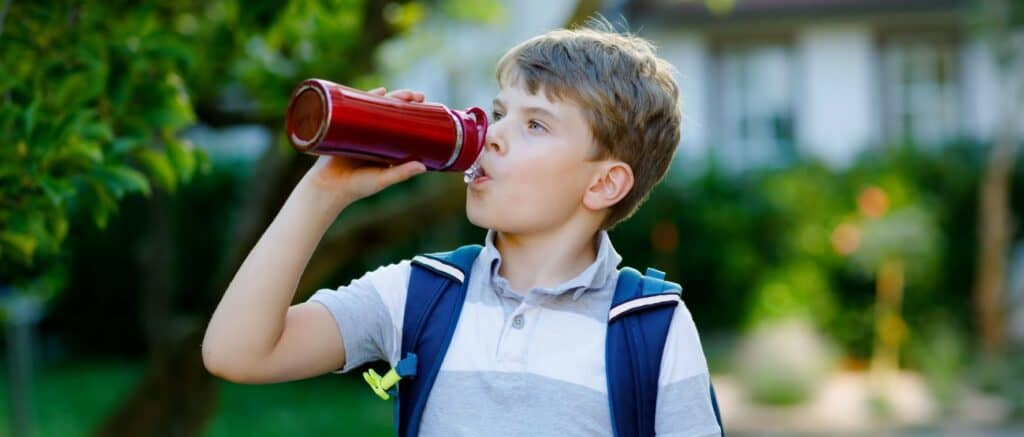 6. High quality water
Are you concerned about the quality of your tap water? We want to give you the assurance that your water filter and purifier options will provide additional assurance. Elkay's standard filter with activated carbon that removes taste, odor, Class I particles and a microfiltration membrane to remove harmful bacteria.
7. Clean and potable water should be a right
Many countries have public fountains and drinking fountains with free access in the cities, but for Latin America this is still a pending project. But we can change this from our environment and offer the people close to us to enjoy it.
8. Hydration at hand with Elkay's drinking fountains.
The functional improvement in drinking fountain design has finally arrived. With purified water, eco-friendly design and refillable bottle compatibility, the bottle filling station will change the way we hydrate.
Elkay drinking fountains manufactured for all types of businesses and locations, at good prices, water bottle filling stations are much more adaptable compared to traditional water fountains. However, Elkay doesn't stop here; with its "enhanced" bottle filling stations, which include a counter for each bottle filled and which avoided comparing a PET bottle to a PET bottle, Elkay is able to offer a wide range of water bottle filling stations.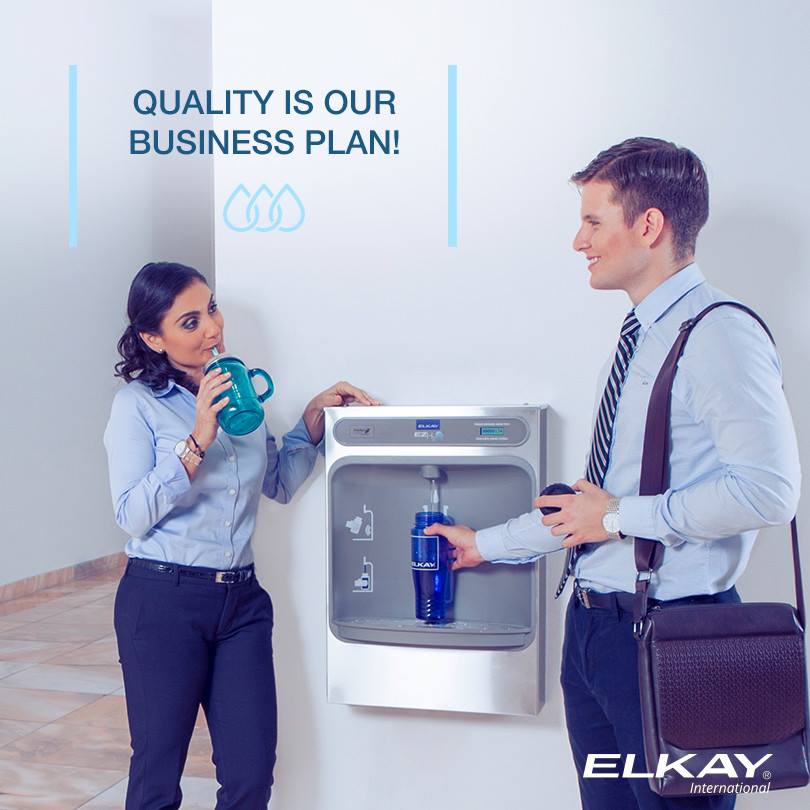 If you are looking for an Elkay drinking fountain, at Carbotecnia we have a wide variety of drinking fountain styles, and if you want to purify your water, we have "Elkay" water filters. Carbotecnia is the best place to buy drinking fountains in Mexico.
Sources:
https://latam.elkay.com/us/en.html
Need a quote, contactBebederos Elkay en Guadalajara México. Bebederos de alta calidad para escuelas, empresas, parques y plazas publicas. Envíos y mejores precios us.